Vogel Company News
Vogel Receives Annual Safety Award
COVID-19 Update:  We are open!
Illinois is under a mandatory 'stay at home' order however Vogel tool's parent company is classified as an essential business. For this reason, Manor Tool, CLL Engineering and Vogel Tool & Die will remain open at this time.
Because this situation is very fluid and subject to change, please check back frequently for updates
If you have any questions or prefer to place an order over the phone, we are available 6:30am – 3pm, CST, weekdays. 630.562.1400
Our website only features a portion of our tools along with our most popular replacement parts. If you don't see what you need or if you have a specialized tubular part project, contact us to discuss your application.
The secret to long tool life
When we hear about dull notchers, chipped blades and similar, the cause tends to be the same – not properly lubricating the tool and parts.
90 Degree Pipe Notching Tools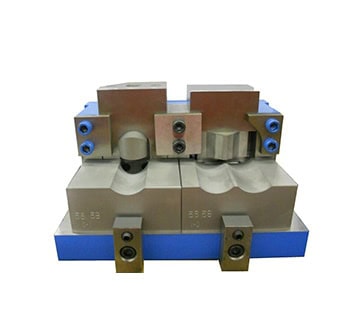 Angled Tube Notchers
V-Notching Tools
Custom Dies
Fence Tools
Tube Cutting Tools
Tube Piercing Tools
Presses
What our Customers have to Say
"Again, thank you for responding so quickly and for the options you have given. You have excellent customer service and I wish every company that we deal with was as customer service oriented as you have been."

– Contractor in Georgia

"I just wanted to let you know what a great notching tool you have there. I just had to order a new 9202A to replace the 9202 we have here that is around 40 years old … It would be easy to say we make around 3000 gates a year or more between all the locations. We all use the Vogel notching tool, in my opinion it is the best in my industry. So it is nice to know that someone like Vogel is still out there making high quality tools."

– Georgia Fence Company

"I can't believe that it has been ten years since we started doing business with you and your company. The best thing is that your company has never slipped on their service and quality of product you produce. We have no doubt that the next ten years will be the same or better."

– Vanguard Aluminum Fences

"We received the tools today. They look great. Very well built. Thank you for your help on this project."

– Minnesota Mfg. of Safety Equipment
See More Testimonials